Ants aren't usually something you want to see crawling over your food, but that's exactly what makes these plates so amusing to me. The hand-painted porcelain plates are designed by Evelyn Bracklow for her shop La Philie.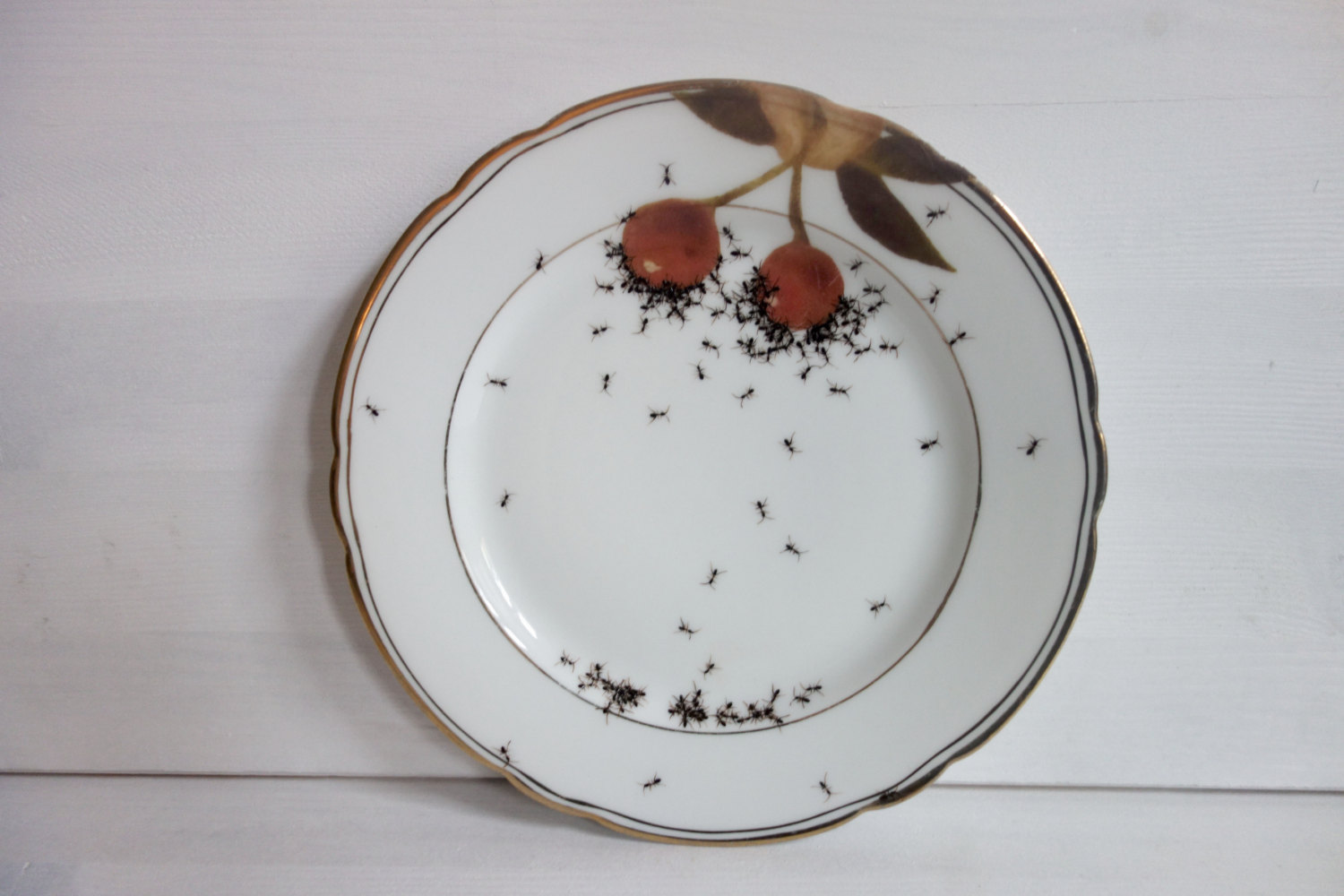 For her series Chitins Gloss, Bracklow takes antique china and hand paints realistic ants on the plates, bowls, and cups. This series was inspired by her chance sighting of a plate covered by ants. The works represent both a combination of disgust and fascination, as well as the history of the vintage pieces:
"To me, the ants symbolize all the stories that any formerly discarded piece of porcelain carries with it. Where one once dined and drank, today ants bustle in new formations," she says.
Bracklow was also selected as one of five artists to appear in a promotional campaign for a collaboration between Etsy and Rijkstudio. (Rijkstudio is the online collection of the Rijksmuseum, an art and history museum in the Netherlands, and it encourages all artists to use images from the collection in the creation of new works). The pieces Bracklow created for this project use details from paintings in the collection, such as a strawberry, cherries, or hands holding food, combined with the ants from her Chitins Gloss series.
I think the use of the vintage plates and/or images is an interesting touch, and nicely contrasts with the creepiness of the ants. I certainly wouldn't want to eat off plates like these, but they are cool to look at.
Each piece in her Rijkstudio series is a limited edition of 10, and the vintage pieces are one-of-a-kind.  They are available for sale in her Etsy shop.