London-based graffiti artist Penny is a former surgeon who now uses his talent with a scalpel to cut amazingly intricate stencils for his art. His moniker, Penny, is inspired by money, which is a recurring theme in his work. "Within my work I often regard money as representative of a sinister voyeur, an omnipresent force watching over its subjects," Penny says in his artist's statement.
He achieves often-photorealistic, miniature works by hand cutting multiple layers of stencil from paper, and using these stencils to spray paint on found objects such as postage stamps, paper currency, or even, humorously, stenciling on a grain of rice. The stencils themselves are a thing of beauty, and he sometimes displays them alongside the completed works in his gallery shows and online. These are almost reminiscent of papel picado, or other forms of papercutting folk art.
Through his choices of the objects he paints on, as well as his techniques, he brings the subversive ideas behind street art to a different kind of public property – the type that can fit in your wallet.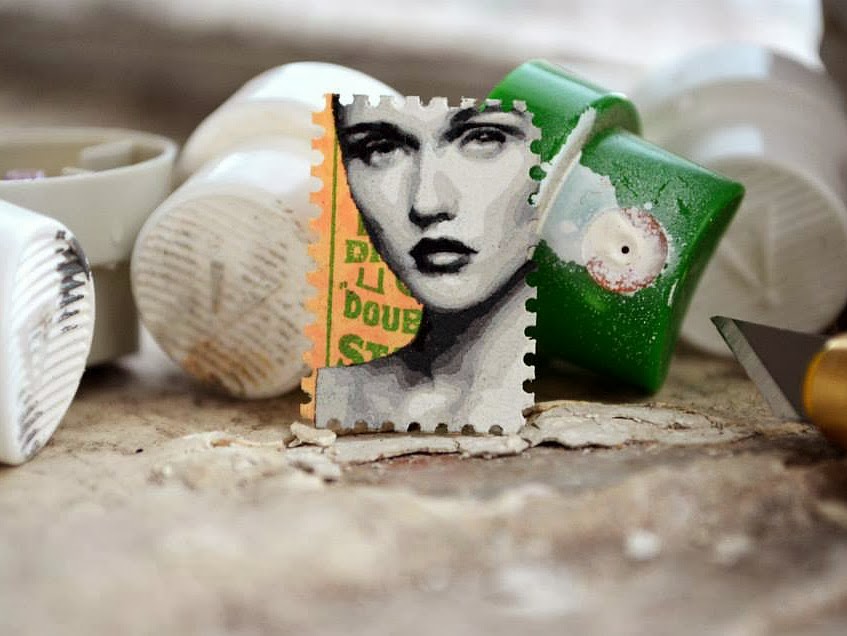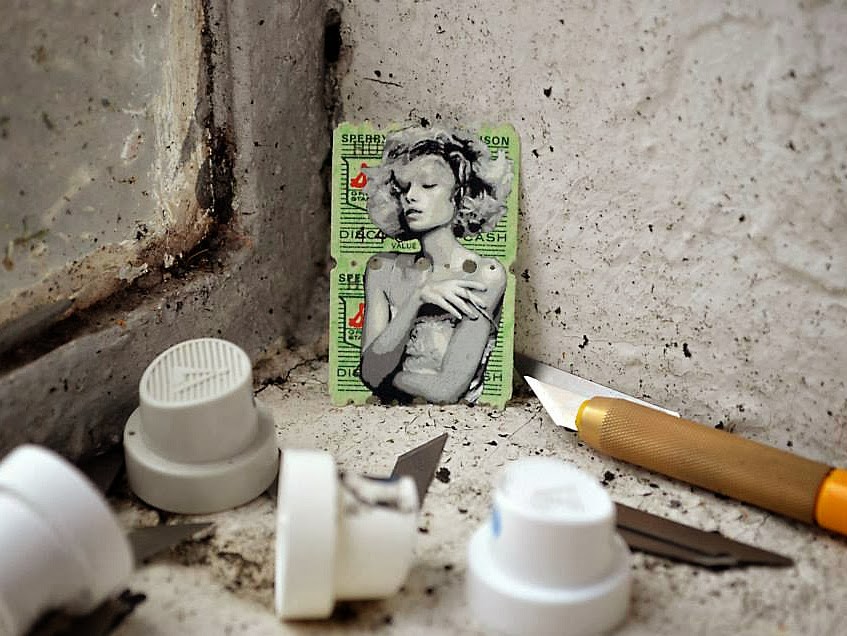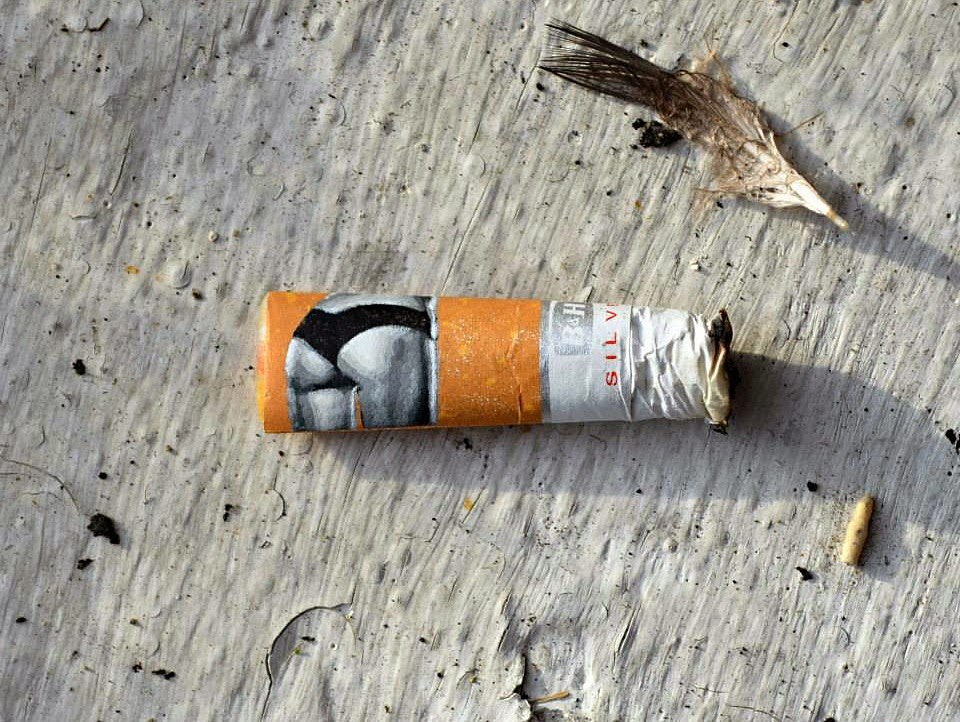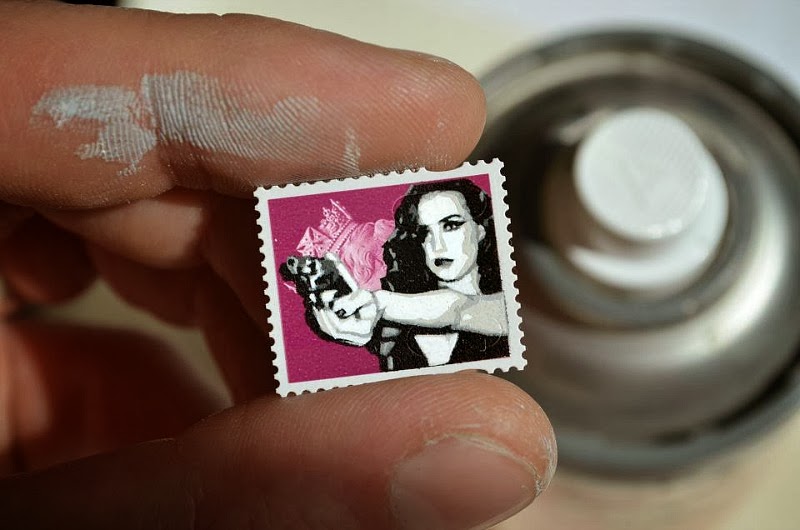 Via Junkculture