These illustrations, which use ink drawing and collage techniques, are by Lisa Gelli. She frequently uses visible brush strokes and scumbling, as well as vivid, semi-transparent washes. I find the colours and compostition of Eden, which shows Adam, Eve, and the serpent within an apple, especially captivating.
Il gran sole di Hiroshima (The Great Sun of Hiroshima) are a series of illustrations for the book Sadako will leben (Sadako Wants to Live) by Karl Bruckner. This book tells the true story of Sadako, a young girl who contracted leukemia after the bombing of Hiroshima in 1945, and who became known for her attempt to make 1,000 origami paper cranes. These drawings are a fitting tribute to her tragic story.
Gelli also tackles fairy tales with a mermaid in Il Pesciolino Marino, fast food in Burger Kid, and children playing underneath a table in Universe. She is from Italy.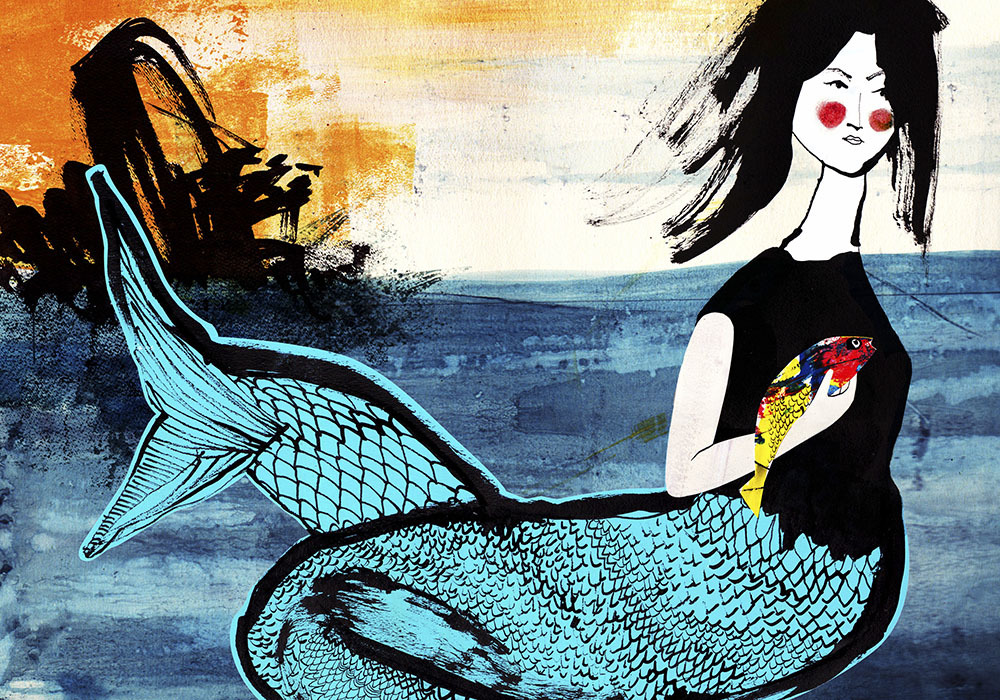 Il Pesciolino Marino