Cell phones have become a part of our daily life, but any technology is not without potential downsides and critics who eagerly point those out. Street photographer Babycakes Romero tackles the issue of people who just can't seem to set down their smartphones in his series The Death of Conversation.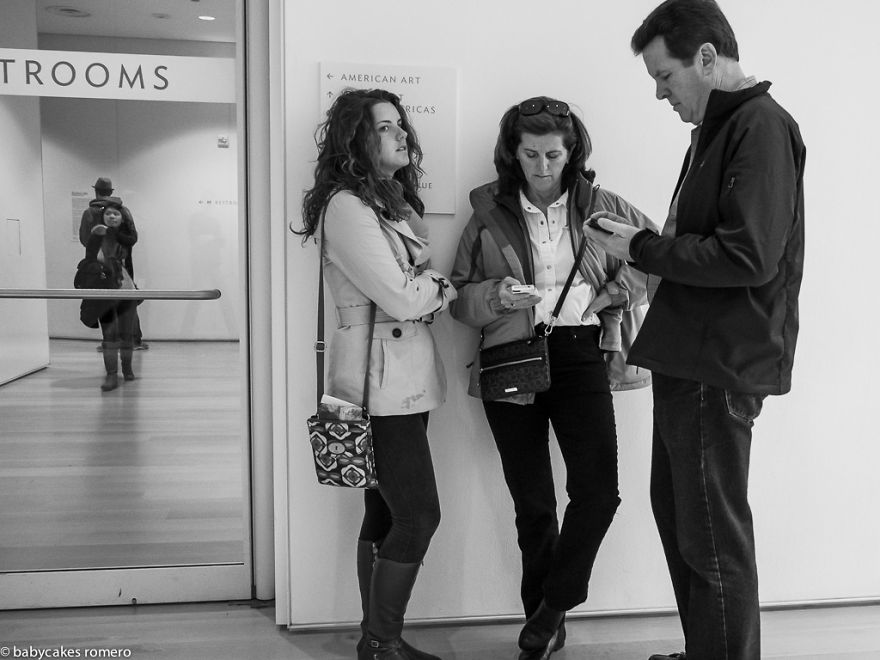 Romero, a London-based photographer who also posts a daily street photography series called #MYLDN, began taking these photos because the symmetry of people sitting across from each other with their phones appealed to him, but soon noticed an "inherent sadness" to them.
"Before mobile phones were invented, people would have had no choice but to interact. However, that is no longer necessary as we can all now 'pretend' we are doing something 'important' on our devices rather than think of something to say. This is killing conversation. I believe it's increasing social pain," Romero says.
The photos are in black and white, and they show couples and groups of people who are using their cell phones at fancy dinner, on public transportation or just standing around. The subjects are all engrossed in looking at their mobile devices. I think these photos are particularly notable because they show people in such a wide variety of situations, which shows how universal the behaviour is.
"This is not about cell phones, this is about people not communicating with each other, this is about our detachment and self-absorption," he says.