Oleg Grigoryev came up with a creative way to document his travels: he takes a photo of the view from his tent each morning. These particular photos in Morning Views From the Tent are from Grigoryev's trip through the Fann mountains of Tajikistan, but the artist also appears to have taken similar shots during his other travels in Eastern Europe.
These landscapes are simply stunning. Grigoryev's photos showcase a variety of natural features, from beaches and lakes to mountains and glaciers. The views are given an interesting vignette effect by photographing through the opening of the tent. You can also see Grigoryev's legs, and some of his camping and hiking gear, in each photo. This gives the scenes and interesting character and perspective.
I think these photos are a fun way to capture his journeys, and they definitely inspire me to want to travel more.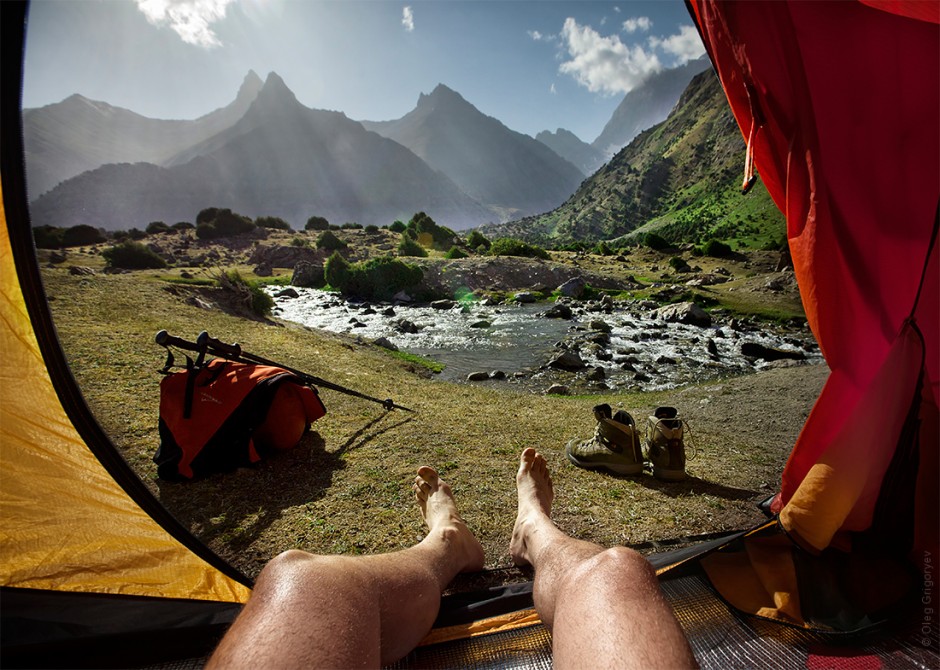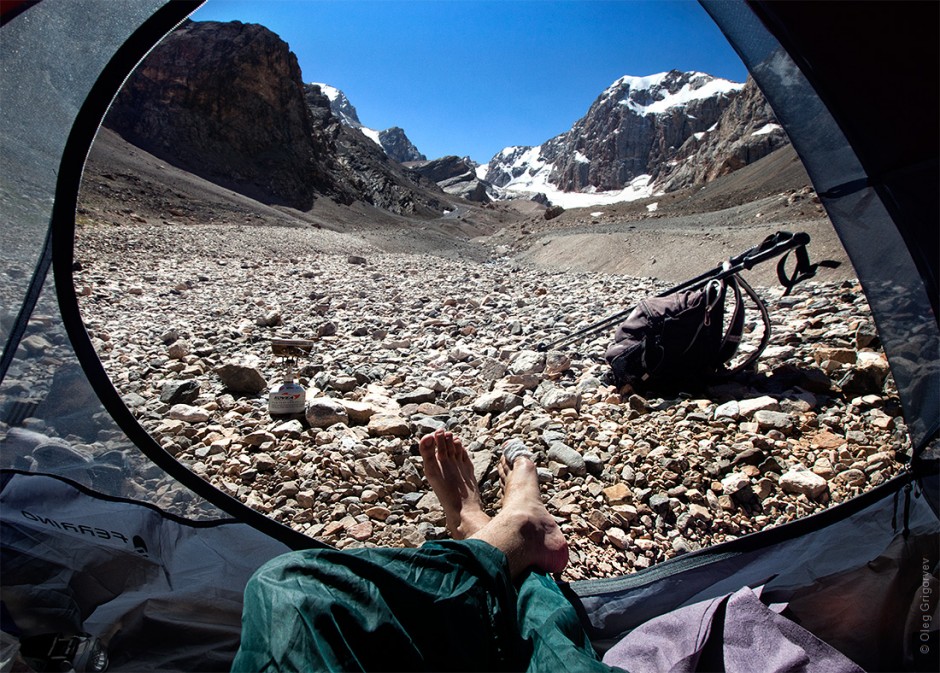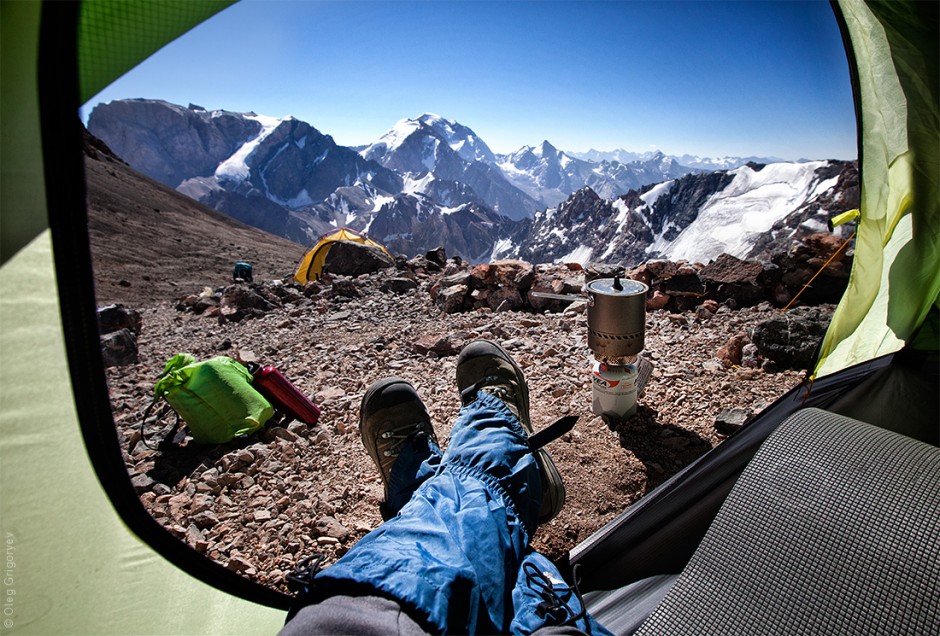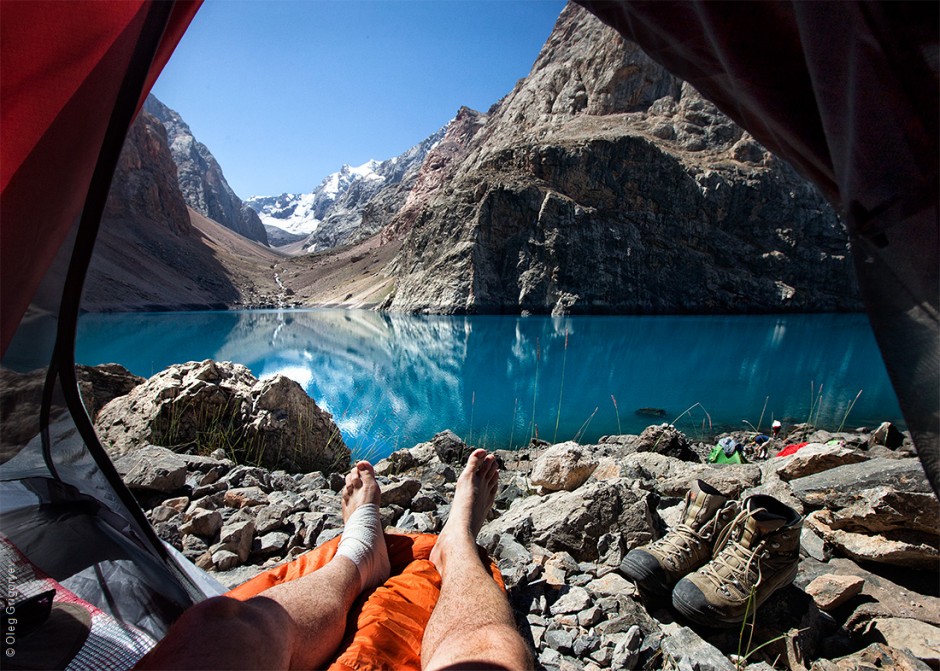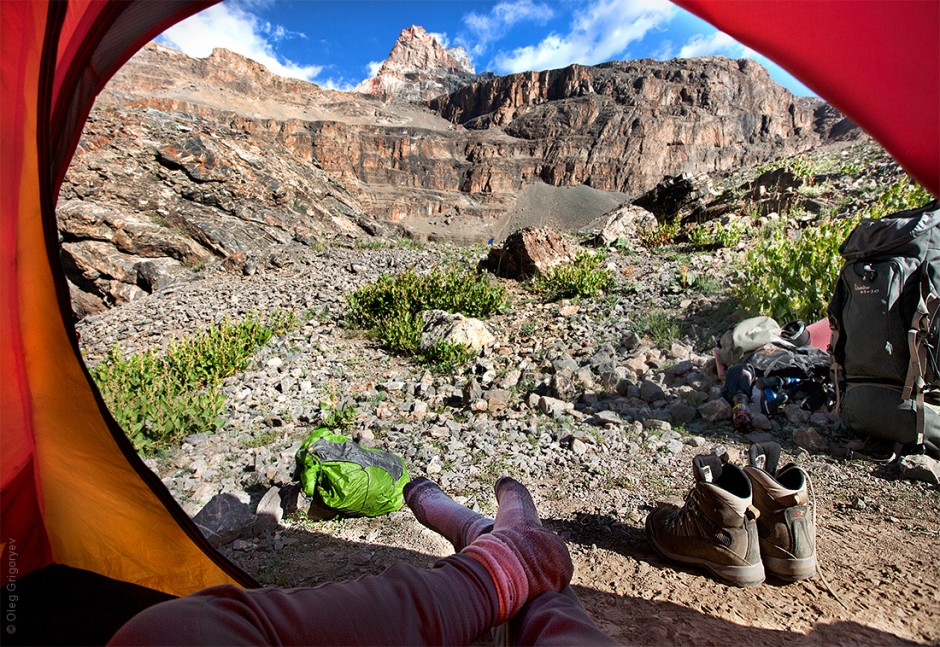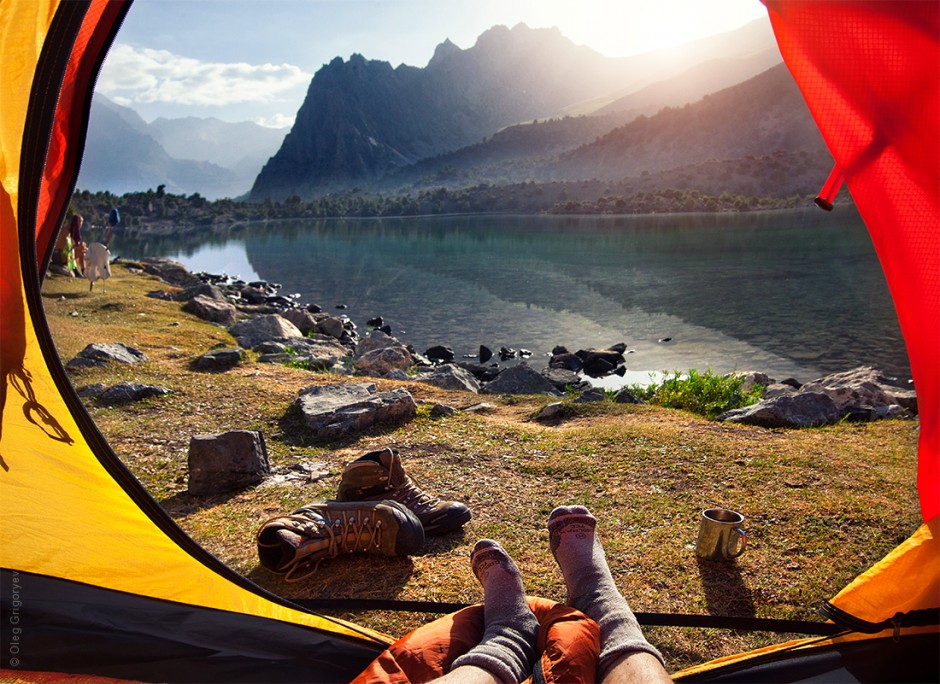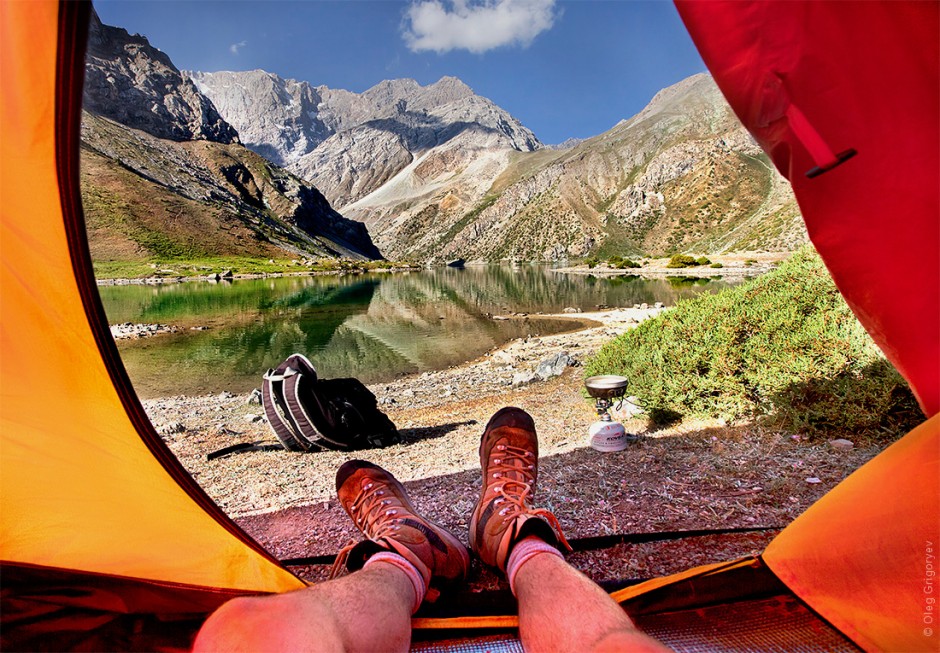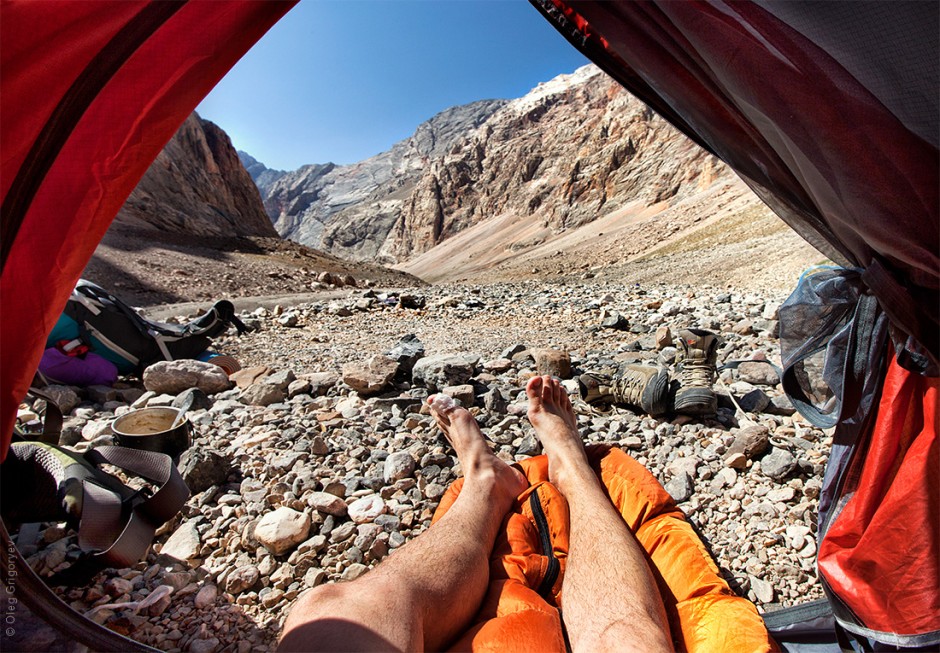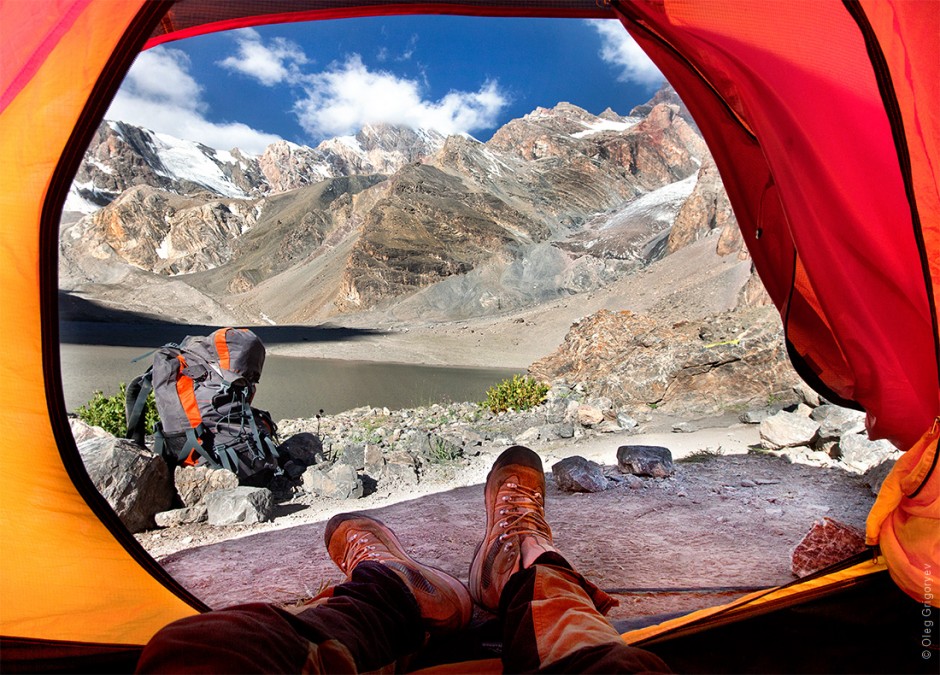 via My Modern Met